Enjoy FREE DELIVERY on all orders above BHD10
Scratch & Win Coupons not available for Online Purchases
Belkin Wireless Charging Pad 5W – Black
Belkin Wireless Charging Pad 5W – Black
Key Information
Type:

Wireless Charger

Compatible Products:

Qi Enabled Devices

Design:

Compact

Color:

Black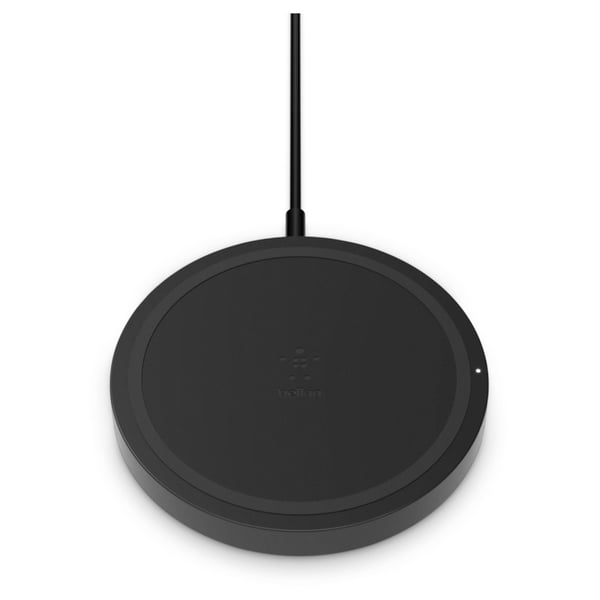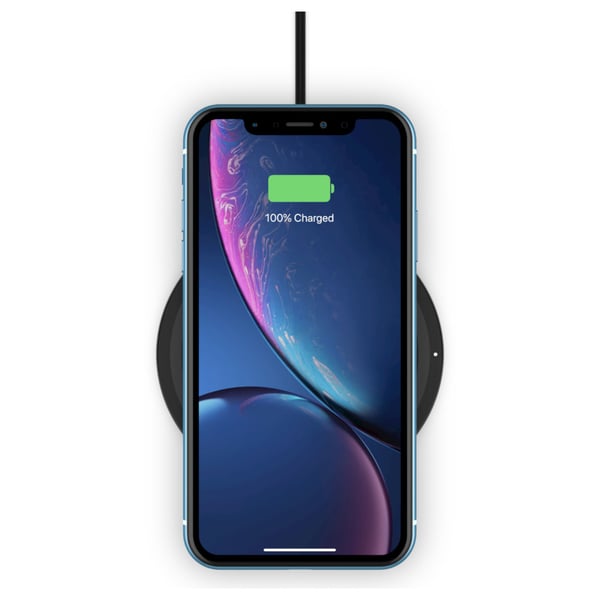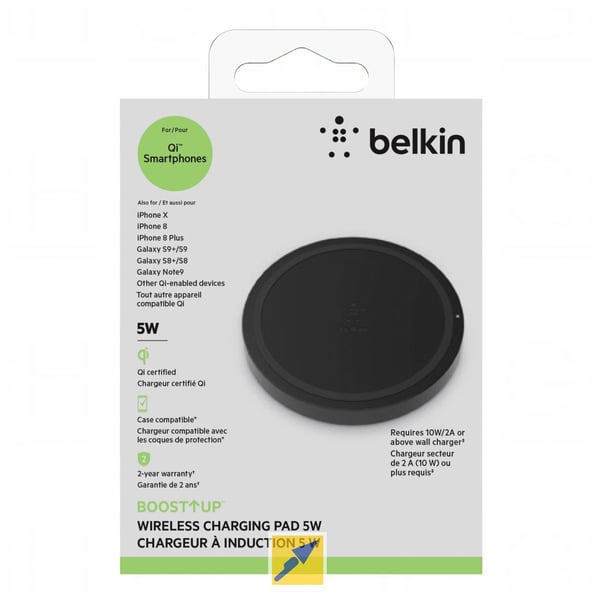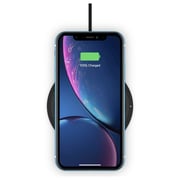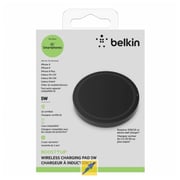 Qi certified, this wireless charging pad delivers safe and efficient charging to Qi-enabled devices. Use for overnight power ups or keep a pad at your desk for convenient charging throughout the day. Staying charged all day is easier than ever.
The BOOST↑UP Wireless Charging Pad is compatible with any device that uses Qi technology. Take the guess work out of going wireless with this universal charger that powers Apple, Samsung, Xperia, LG, Sony, Nokia, Google and more.
This wireless charger works with lightweight plastic cases up to 3mm, so you can get a power boost without removing your phone's case.
That stylish ring isn't just for looks. Made of a non-slip material, it helps keep your phone in place to prevent it from slipping off the charging pad.
Charging Status Indicator
A white LED light confirms that your device is aligned properly and charging at up to 5W. A red light lets you know that there may be a foreign object like coins or credit cards between your charging pad and device. When items come between the charger and your device, the charger could emit heat which may cause damage to your belongings. Foreign object detection is an important safety feature, that's why it is included in all Belkin wireless chargers.
Key Features And Benefits


Optimized for Qi-enabled devices up to 5W
Qi certified and universal compatibility with any Qi-compatible smartphone
Temperature control ensures safe charging temperatures
Case compatible up to 3mm
LED indicator confirms phone is aligned and charging optimally with no foreign object interference
Main
Brand
Belkin
Color
Black
General
Type
Wireless Charger
Compatible Products
Qi Enabled Devices
Design
Compact
Features
Features
Charging Status Indicator | Safety Grip | Universal Compatibility
Physical
Dimensions
95.5 x 11 x 95.5 mm
LED Indicators
Yes