Enjoy FREE DELIVERY on all orders above BHD10
Dear Dumb Diary 11 Okay So Maybe I Do Have Superpowers Book 2011
Dear Dumb Diary 11 Okay So Maybe I Do Have Superpowers Book 2011
Key Information
Category Group:

Fiction

Book Category:

Children Books

Type:

Fiction

Author:

Jim Benton

Publisher:

Scholastic Us

Language:

English

Cover Type:

Paperback

Genre:

Fiction

Color:

Multicolour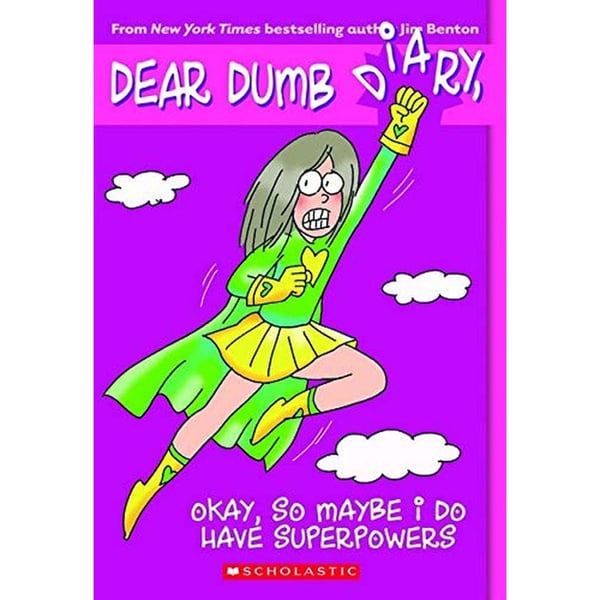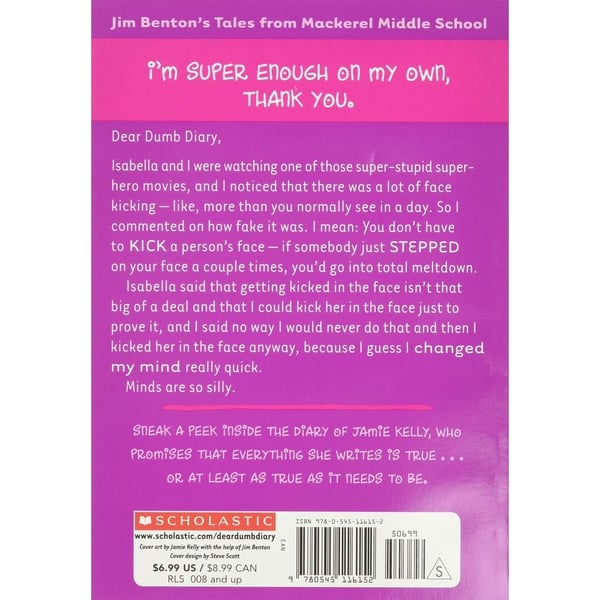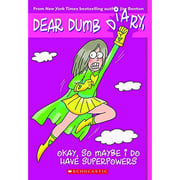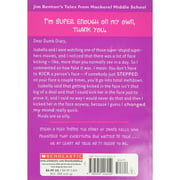 Something strange is happening at Mackerel Middle School.
Even stranger than Jamie and Isabella becoming friends with Angeline.
(Which is still really, really strange.) Jamie can suddenly and inexplicably understand the weirdest and most mysterious creatures around: Boys.
And there's only one logical explanation — superpowers.
Main
Brand
Misc-Acc
Color
Multicolour
Weight
Weight
0.11 KILOGRAM
General
Language
English
Category Group
Fiction
Publication Year
2011
Author
Jim Benton
Publisher
Scholastic Us
Book Category
Children Books
Genre
Fiction
Type
Fiction
Features
Additional Features
All pages will be present and undamaged.
Features
Wrapped carefully to prevent damage or curling of book edges.
Physical
Binding Type
Paperback
Dimension
19.1 x 1 x 13.4 cm
Cover Type
Paperback
Number of pages
2011
S100565719