Enjoy free delivery on all orders above BHD10
DG Member With STARZ PLAY Subscription
Key Information
Benefits:

Exclusive discounts on select products | 12 months of FREE streaming with STARZ PLAY | Exclusive invites to previews and product launches | Complimentary gift wrapping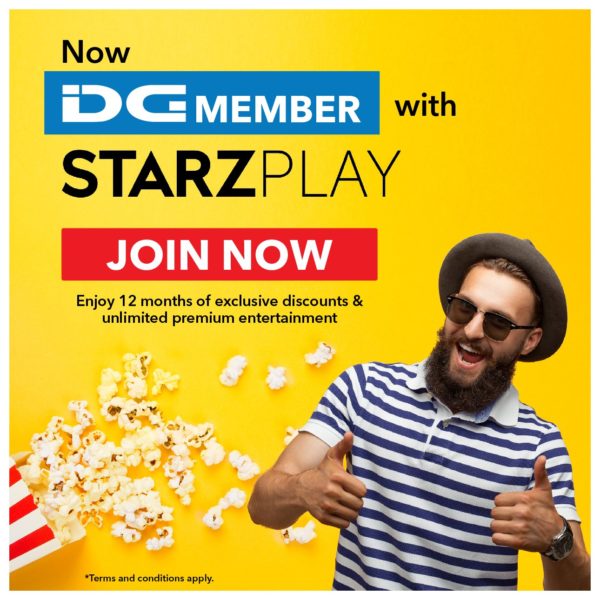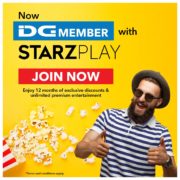 DG Member Subscription - Annual Membership
Description:

Exclusive discounts on select products
Exclusive invites to previews and product launches
Complimentary gift wrapping
And of course, your 12 months of FREE streaming with STARZ PLAY


Terms and conditions:


The tenure of the program is 12 months from the date of subscription,after which the member can renew the membership
Exclusive prices on the Website and In-Store are only applicable for DG members
Product(s) assortment and prices may change based on availability
One member is entitled to use the exclusive price benefit 2 times a month for a maximum quantity of 2.
DG Member offers cannot be used in conjunction with other active promotions.
Subscription fee is non-refundable and once issued same can't be cancelled in any situation.
STARZ PLAY subscription is valid for 12 months from the date of membership purchase.
STARZ PLAY is currently available in the countries mentioned below:- Algeria, Bahrain, Djibouti, Egypt, Iraq, Jordan, Kuwait, Lebanon, Libya, Mauritania, Morocco, Oman, Palestine, Qatar, Saudi Arabia, South Sudan, Tunisia, UAE and Yemen.

Valid email ID and valid mobile number from the above mentioned countries is mandatory at the time of membership purchase to avail free STARZ PLAY subscription.