Laundry

/

Hitachi Top Load Fully Automatic Washer 16kg SFP160ZCV3CGXSL
Roll over image to zoom in
Click to expand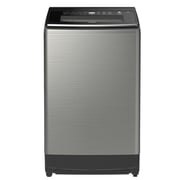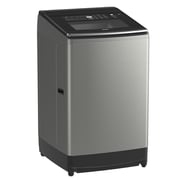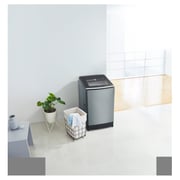 Hitachi
Hitachi Top Load Fully Automatic Washer 16kg SFP160ZCV3CGXSL
Key Information
Higher the Star Rating, better the Laundry will work according to energy efficiency

Energy Rating:

5 Star

Ideal for smaller families (3 to 4 people). Fits 2 jeans, 2 shirts, 1 bed sheet, 2 pillow cases, 2 dish cloths, 2 small towels.

Capacity:

Washer: 16 kg

Less priced, have a shorter wash cycle and have single tub for washing

Type:

Top Load Fully Automatic Washer
Details
Hitachi SFP160ZCV3CGXSL Top Load Dual Jet Auto Self Clean Fully Automatic Washer - 16 Kg with Built in heater.
Hitachi -Auto Self Clean (UK Allergy Approved)
Auto Self Clean – The Tub Stain Fighter evlf! So that you can always enjoy washing in clean tub.ery time you do your laundry, the washing machine automatically cleans itse
A shower of clean water cleans both the tubs as the stainless steel tub rotates at high speeds, and the blades and tub rotate to powerfully agitate water in the stainless steel tub and clean off dirt.
Regularly using two programs located in the control panel together with Auto Self Clean keeps the tub clean. Using special detergent, it removes accumulated dirt and prevents the growth of mold.
Hot Wash : Allergy Care & Stain care
60°C Allergy Care Hot Wash thorough Washing with Hot Water / Steam
60°C water is ideal for eliminating the bacteria that gets in the fabrics. With Hitachi 60°C Allergy Care, 99.99% of the bacteria is eliminated and free from odors.
40°C Stain Carewith sweat comes oil (sebum), which causes the yellow stains. The enzymes in the washing detergent is activated by the 40°C water, which effectively remove the stain-causing oil.
Prewashed Heavily Soiled Items & Normal Soiled Items in One Go
At Prewash+ cycle ends, the water with the dirt are spin drained off once. By simply adding your normal soiled clothes, you can wash them all at one go with fresh water.Besides agitating clothes with a pulsator, powerful dual jets falling at two different levels make sure to reach the items at various water levels and circulate them vertically and horizontally for a multi-directional washing effect.
Ultra Power
Thoroughly penetrates deep into fabrics to effectively remove stubborn stains by controlling the water level to dissolve the detergent in 4 steps and to maximize cleaning power.
Step 1: Dissolve the detergent at the lowest water level
Step 2: Enable the condensed detergent liquid to penetrate deep into the fabrics.
Step 3: Detergent comes into complete contact with the surface of clothes.
Step 4: Remove stubborn dirt at the normal water level.
Tangle-Free Finish
When the spin cycle ends, the pulsator repeatedly moves clockwise and counter clockwise, first making clothes fall of the tub wall and thus untangling them. This unique Hitachi feature makes it much easier to remove clothes out of the tub and also minimize wrinkles on the clothes.
Easy Handling
Built in high-performing dumper assists you with a smoother and lighter glass lid.
Sleek opening design makes loading in and out of clothes easy and hassle-free.
Easy Dissolver
Dissolve powder detergent powerfully to minimize the residue.
Direct Program Buttons
Direct program buttons let you select a course or option with a simple one-touch operation.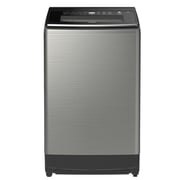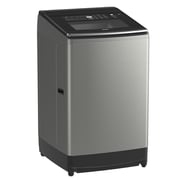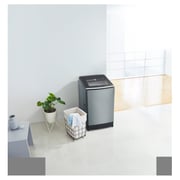 Product Overview
Overview