Enjoy FREE DELIVERY on all orders above BHD10
Live Each Day To The Dumbest (Dear Dumb Diary Year Two 6) Book 2015
Live Each Day To The Dumbest (Dear Dumb Diary Year Two 6) Book 2015
Key Information
Category Group:

Fiction

Book Category:

Children Books

Type:

Fiction

Author:

Jim Benton

Publisher:

Scholastic Inc.

Language:

English

Cover Type:

Paperback

Genre:

Fiction

Color:

Multicolour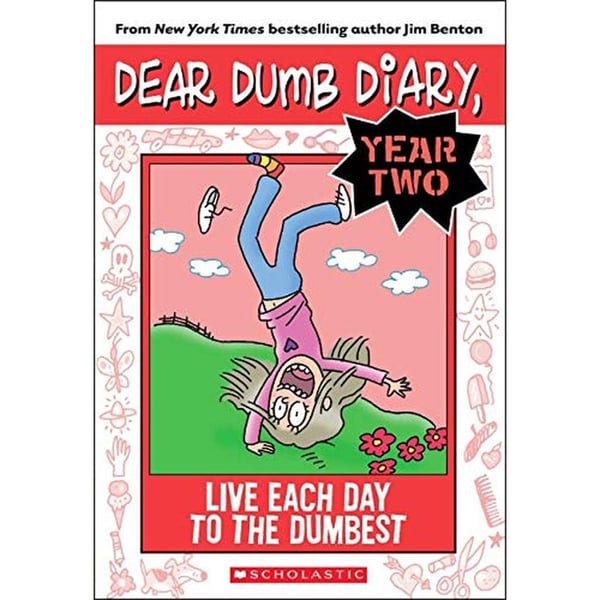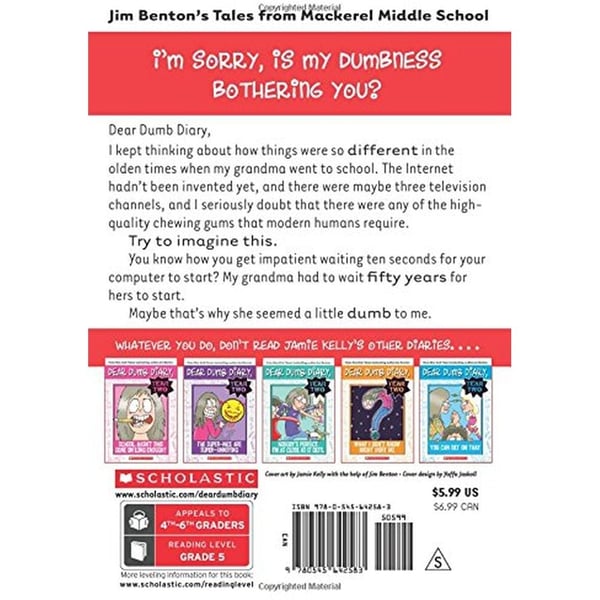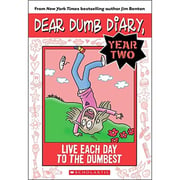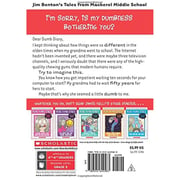 It's not easy being a middle-schooler, and nobody knows that better than Jamie Kelly.
There are surprises around every corner: some good, some bad, all dumb.
But when Jamie inherits a trunk of her grandmother's things, she never expects to find the biggest surprise of all — Grandma's diary. p>
Violating the privacy of a diary is something Jamie would never do . . . unless she was absolutely certain that she wanted to do it. p>
And when she does, she learns that, deep down, everyone is exactly the same. Dumb.
Main
Brand
Misc-Acc
Color
Multicolour
Weight
Weight
0.09 KILOGRAM
General
Author
Jim Benton
Publication Year
2015
Book Category
Children Books
Publisher
Scholastic Inc.
Genre
Fiction
Type
Fiction
Language
English
Category Group
Fiction
Features
Features
Wrapped carefully to prevent damage or curling of book edges.
Additional Features
All pages will be present and undamaged.
Physical
Dimension
18.7 x 1.2 x 13.2 cm
Cover Type
Paperback
Number of pages
2015
Binding Type
Paperback