Minisforum Mars Series Mini PC – AMD Ryzen 5-5625U / 512GB SSD / 16GB RAM / Shared AMD Radeon Graphics / Windows 11 Pro / Silver / Middle East Version – [MC-560]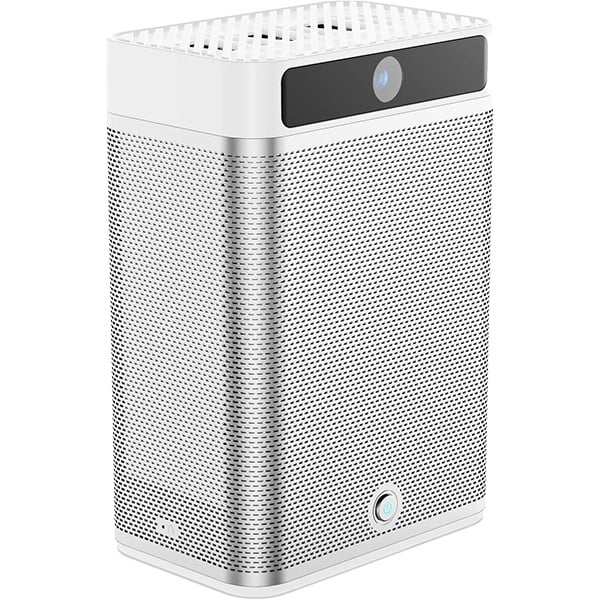 Roll over image to zoom in
Click to expand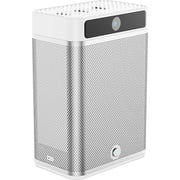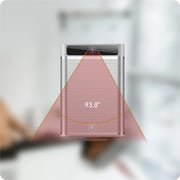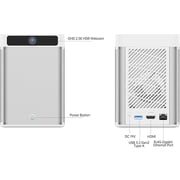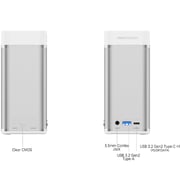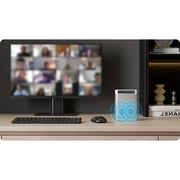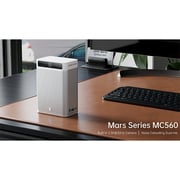 Minisforum
Minisforum Mars Series Mini PC – AMD Ryzen 5-5625U / 512GB SSD / 16GB RAM / Shared AMD Radeon Graphics / Windows 11 Pro / Silver / Middle East Version – [MC-560]
+ BHD 1.000 Shipping
Delivery 06 Dec - 07 Dec
Secure Transaction
Details
MINISFORUM Mars Series MC560 is the world's first mini PC with an HD built-in webcam. It provides more professional and reliable performance for business purposes. Featuring AMD Ryzen 5, 2.5K@30Hz built-in webcam, premium microphones, and speakers, MC560 helps you stay professional and achieve collaboration through HD visuals.
AMD Ryzen 5 Processor
MC560 is equipped with AMD Ryzen 5 5625U. It has 6 cores, 12 threads, a maximum frequency of 4.3 GHz, and integrated AMD Radeon Graphics.

2.5K@30Hz Built-in Camera
MC560 adopts a groundbreaking built-in webcam design, featuring a 2.5K@30Hz camera with HDR optimization. This camera can capture a wide field of visuals with great clarity. Everyone will look their best during video calls with this high-quality webcam.

Wide Field of View
This camera also features a super wide field of view. For a medium-sized conference, all members can fit into the pictures without distortion. The included tilt stand gives MC560 a 10-degree tilting. It improves eye contact and interaction on both sides of the meeting.

2.5K@30Hz Camera Resolution with HDR
This 2.5K camera on MC560 has a staggering advantage over 1080P cameras on other laptops. The HDR optimization can adjust light and shadow in video calls, pictures are more clear and more authentic on the monitor.

Dual-mic with Noise Reduction
The dual-mic array inside MC560 is optimized with an AI algorithm to pick up clear human voices. The beamforming technology can reduce noise and feedback, and avoid echoes caused by the environment.

180-Degree Voice Pickup
The range of the dual-mic array is up to 180 degrees. The microphones can pick up the voice of the spokesman correctly and deliver his/her voice to the other side of the meeting.

Dual Speakers with High Fidelity
MC560's dual speakers can clearly deliver messages from the other side of video calls. Taking notes during online courses or video meetings is much easier.

4K@60Hz Dual Display
MC560 adopts one HDMI port and one USB-C port to provide a 4K@60Hz dual-display solution. This feature enhances the experience in presentation, content sharing, online classes, and multi-party video conferencing.