Enjoy FREE DELIVERY on all orders above BHD10
80% of the Orders Get Delivered within 24hrs
Philips Sonicare Rechargeable Toothbrush HX8211
Philips Sonicare Rechargeable Toothbrush HX8211
Key Information
Power Supply:

Multi-voltage charger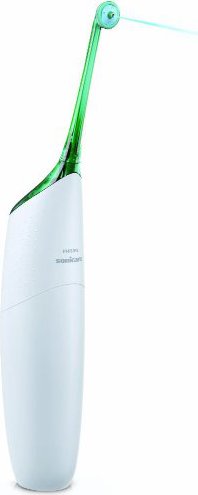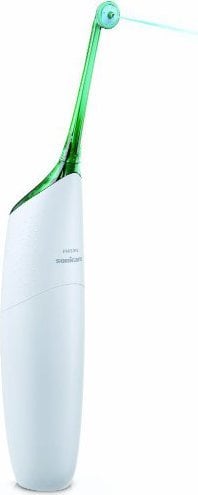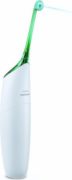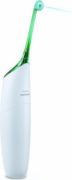 For those who don't floss consistently, AirFloss is an easy way to start cleaning between teeth. AirFloss can be used with mouthwash or water and features unique air and micro-droplet technology to help remove plaque in hard to reach areas.
Cleans your entire mouth in just 30 seconds
With the AirFloss, cleaning your entire mouth takes just 30 seconds. Simply press the button once for a single burst, then move and repeat. To use the new auto-burst feature, hold down the button and move the guidance tip from space to space. It will automatically burst every second.
Point. Press. Clean
Fill the reservoir on the handle with either mouthwash or water for a refreshing clean, then point and shoot. The reservoir holds enough liquid for up to two uses.
Easy way to improve cleaning between teeth
Interproximal cleaning is very important to overall oral health. AirFloss is an easy way to clean deeper between teeth, helping to form a healthy habit. After three months of using AirFloss, 96% of inconsistent flossers continued to use AirFloss four or more days per week.
General
What's in the Box
AirFloss Handle, AirFloss Nozzle, Charger, Nozzle Holder
Weight
262 g
Power Supply
Multi-voltage charger
Features
Features
Slim ergonomic design | Flashing indicates low battery | Up to 2 wks when fully charged | Easily snaps on and off | Lithium ION rechargeable battery | Removes up to 5x more plaque