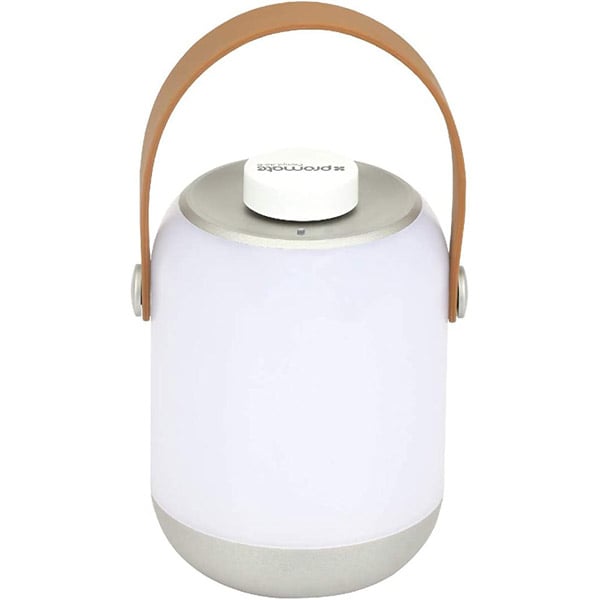 Roll over image to zoom in
Click to expand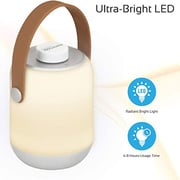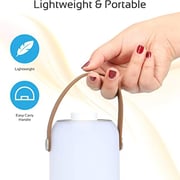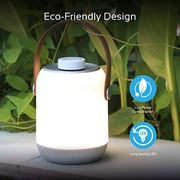 Promate
Promate CAMPLITE-2 LED Camping Lantern
FREE Shipping over BHD 10 from seller
Secure Transaction
Details
CampLite-2 is ideal as a powerful tent light for camping or personal emergency light. This very efficient camping LED light has a built-in rechargeable battery, so there is no need to buy or carry extra batteries to use it. Its IP44 water and dust resistance also help keep it safe from damage.
The Perfect Adventure Companion
CampLite-2 is the perfect companion for all the adventurers. It's ultra-compact to go along with you wherever and whenever. CampLite-2 features up to 8 hours of light, Super Powerful LED Light, Brightness Control with water and dust resistance. Big Brightness in an Easy to Carry Compact Size: Lightweight and portable super-bright LED lantern should never be left behind on outdoor adventures (or indoor excursions). With a rubber handle, adjustable brightness settings, you'll never want to be without this lantern again as you head off into the great outdoors.

Brightness Control
CampLite-2 allows you to control the brightness. Whether you're in the great outdoors or in the convenience of your own home, CampLite-2 gives you the perfect amount of light by simply adjusting the knob. No more wasting precious battery charge over unneeded brightness especially when reading or when trying to sleep. Get that enough light to do what you need to do.

8 Hours of Light
CampLite-2 illuminates your ambience from 4 to 8 hours of either bright LED light or soothing low LED light. Perfect for outdoor activities with long time usage as well as indoor especially during emergencies or just lighting up a pretend camping tent for your kids.

Rechargeable Batteries
A totally rechargeable 1800mAh Lithium-ion built-in battery by using any compatible USB charger. gives you the much-needed light for any case. Light up the dark areas for up to 8 hours with 100 Lumen LED light only after 5 hours of charge time.

IP44 Water and Dust Resistance
Since the outdoor is dominated by the weather, CampLite-2 will stay safe from damage with its IP44 Water and Dust Resistance so you could keep your ambience illuminated no matter what the weather is. Perfect for outdoor activities and for emergencies.

Super Bright LED Lights to Lighten the Darkest Areas
CampLite-2 features a super bright LED Light with 100 Lumen light to brighten the darkest areas. The LED Light is powerful enough for all your camping needs and can also be used as an indoor lighting source at home and inside the tents.

Soothing Light
The controllable light and adjustable brightness create the perfect lighting for your activities. Bright enough to illuminate the whole ambience or low enough to relax and sleep.

Eco-Friendly Power Consumption
CampLite-2 is an Eco-Friendly portable 100 Lumen LED light designed for low power consumption from its Lithium-ion battery and a higher LED lifespan and usage time.

Limitless Outdoor Uses – Hiking, Exploring, Finding Your Way Home
While we all rely on ultra-modern technology like smartphones, tablets and smart home accessories, sometimes there's just no substitute for a solid, sturdy lantern. After all, when you're deep in the woods and need to see your surroundings, your phone probably won't be much help – especially if the battery's dead. This is a dedicated outdoor exploration accessory, perfect for even the most demanding of activities.

Great for Indoors – Gardens, Sheds, Garages and More
The importance of a well-lit environment when you're working in the garage or shed (or any dark room in the house) can't be overstated. Whether you're working through the night or you're the victim of a sudden power cut, don't be unprepared – CampLite-2 isn't just for outdoor adventuring.

Rubber Handle for Easy Handling
CampLite-2 comes with a rubber handle that could be comfortably held by hand, tied to a backpack or even hanged inside a tent. The rubber handle gives you the freedom to place CampLite-2 anywhere to maximize the illumination.