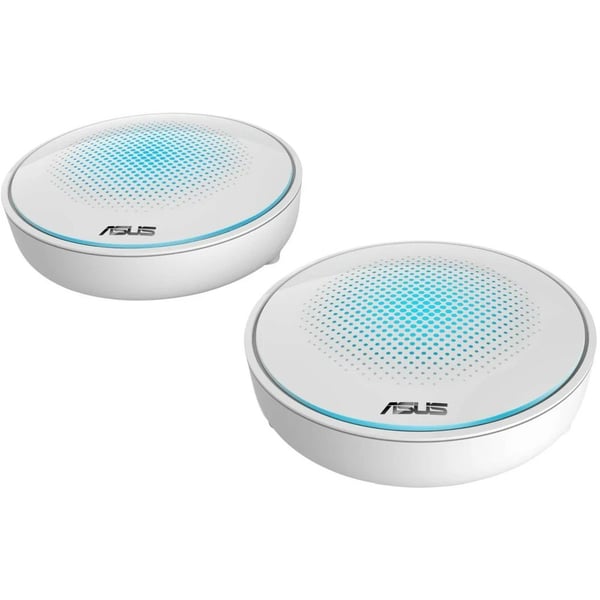 Roll over image to zoom in
Click to expand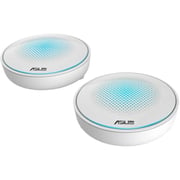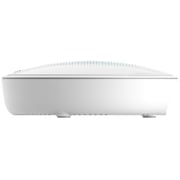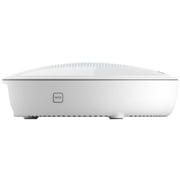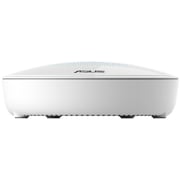 Key Information
Color:

White

You can connect multiple devices using wired ethernet cable in a local area network

Ethernet:

Gigabit Ethernet

It is the rate of radio signal to send and receive communication signal. Common frequencies are 2.4 Ghz and 5 Ghz.5GHz provides faster data rates at a shorter distance. 2.4GHz offers coverage for longer distances, but may perform at slower speeds

Frequency band:

Dual-Band (2.4 GHz, 5 GHz)

Operating Distance:

24.6901 m

Type:

Wi Fi System
Details
AC2200 Tri-Band Whole-Home Mesh WiFi System (for large homes), with AiMesh support, AiProtection network security powered by Trend Micro and Advanced Parental Controls
Wi-fi in every room: You can enjoy your increasingly mobile life even more with reliable Wi-fi in every corner of your house. You always remain in connection with all your smartphones, tablets, IP cameras, and enjoy the protection by an intelligent door lock.
Wi-fi made easy: Lyra offers a single WLAN name throughout the home. There is no need to worry, about which network you want to join. Lyra connects you with the best possible signal.
More frequencies, more capacity: Lyra has three different frequency bands. A frequency band is reserved for the communication between the nodes, the other two bands can fully to connect the terminals with full bandwidth can be used.
Expandable System: The Asus Lyra System is designed as an expandable set, whereby the Lyra spots with each other via fast WLAN. In the center of the firmware version 2017, up to up to five Lyra spots in a mesh-system can be recorded. You can, depending on the ambient scenario the number of spots can be individually adapted to the WLAN range Lyra and to increase the data throughput to maximize. The Asus Mesh Systems Lyra (tri-band) and Lyra Mini (dual band) are compatible with one another
Intelligent antenna for stable WLAN: Each Lyra node optimized its connection with the other network nodes automatically, and always ensures an extremely stable WLAN signal.
Time for the family: Nothing is more important than spending time with the people you are close to. With the WLAN pause there Lyra you this time – and much more.
Take care of your family: Do you have an eye on the network use of your family members and put a time quota for each person. The particularly advanced child protection of Lyra gives you the chance to block certain Mobile Apps and websites to block, without the internet connection completely.
Highlights and Details
WLAN mesh system for removal of any WLAN problems
Uninterrupted Roaming with client connection to the strongest Lyra Spot
Smart internal 7-antenna design for the best connection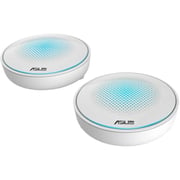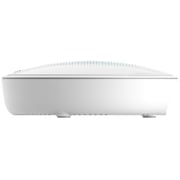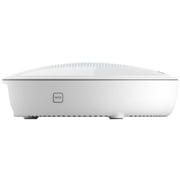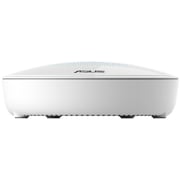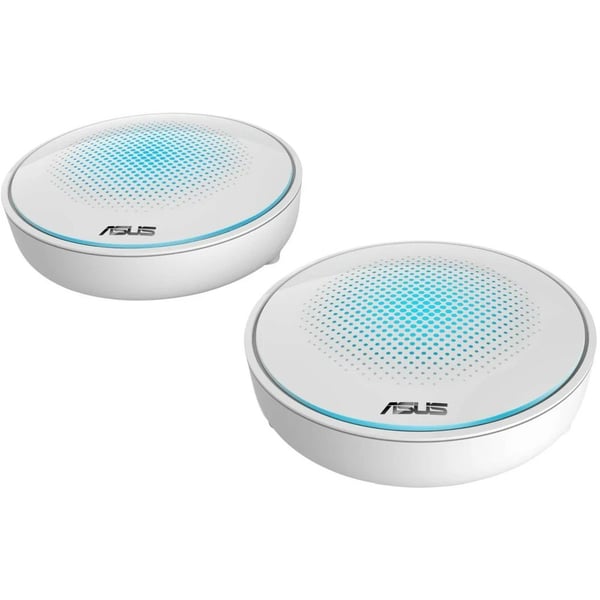 Product Overview
Overview