Enjoy FREE DELIVERY on all orders above BHD10
Dear Dumb Diary Year Two 2 The SuperNice Are SuperAnnoying Book 2012
Dear Dumb Diary Year Two 2 The SuperNice Are SuperAnnoying Book 2012
Key Information
Category Group:

Fiction

Book Category:

Children Books

Type:

Fiction

Author:

Jim Benton

Publisher:

Scholastic Paperbacks

Language:

English

Cover Type:

Paperback

Genre:

Fiction

Color:

Multicolour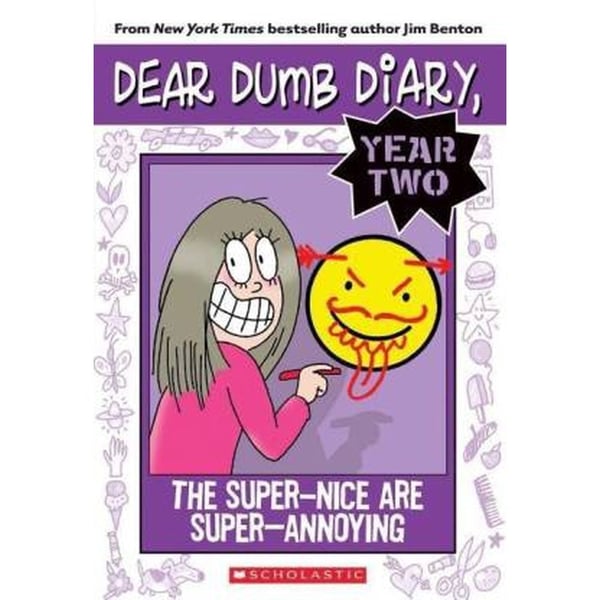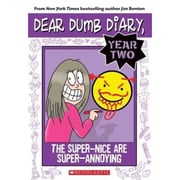 We've been with Jamie Kelly through her search for inner beauty, poofy bridesmaid dresses, and desperate attempts to make money during summer vacation.
Along the way, she's left us with countless gems of wisdom,
such as: "If somebody ever asks you to kick her in the face, the first thing she will do is forget that she asked you to do it,"
and "As long as you keep laughing at how dumb something is, you can secretly enjoy it without risking your cool."
Now Jamie's upcoming diaries have a fresh look and a fun twist.
It's Dear Dumb Diary: Year Two! The diary entries are still laugh-out-loud funny — but this is a whole new beginning. Everything is another year dumber!
Main
Brand
Misc-Acc
Color
Multicolour
Weight
Weight
0.1 KILOGRAM
General
Language
English
Category Group
Fiction
Author
Jim Benton
Publication Year
2012
Book Category
Children Books
Publisher
Scholastic Paperbacks
Genre
Fiction
Type
Fiction
Features
Additional Features
All pages will be present and undamaged.
Features
Wrapped carefully to prevent damage or curling of book edges.
Physical
Binding Type
Paperback
Dimension
17.78 x 0.63 x 12.7 cm
Cover Type
Paperback
Number of pages
2012