Dreame Hair Dryer AHD6A-RS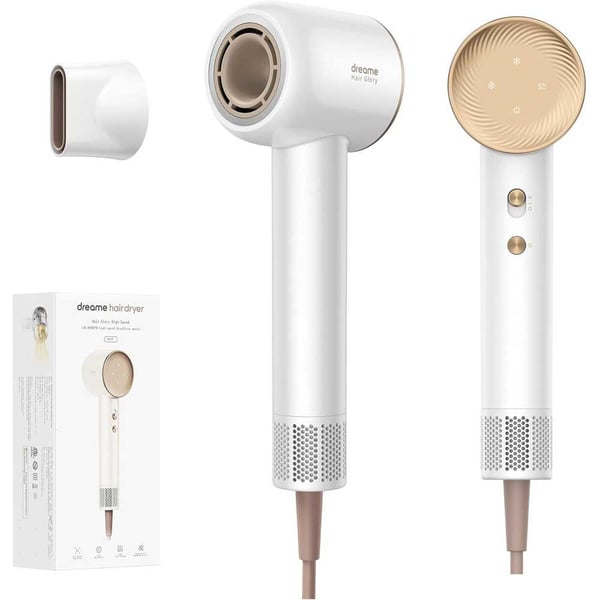 Roll over image to zoom in
Click to expand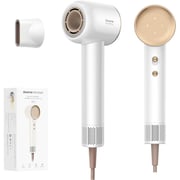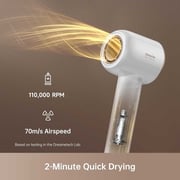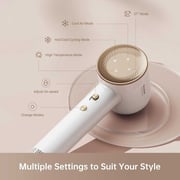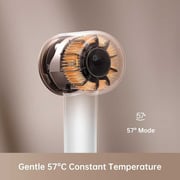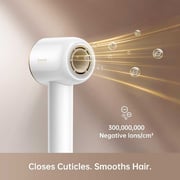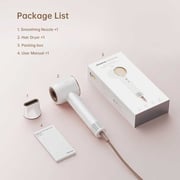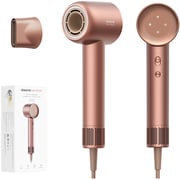 Key Information
Color:

Rose Gold

Power Supply:

220-240 Volts

Type:

Hair Dryer

Temperature:

4 Temperature
Details
Dreame Hair Dryer AHD6A-RS
Make drying your hair caring for your hair with Hair Glory.
With powerful airflow, advanced negative ion technology, a lightweight build, and precise temperature control, Hair Glory makes drying your hair quick, simple, and convenient. A premium design and intuitive LED indicators provide a look as premium as Hair Glory helps give to your hair, with a compact design to make storage a breeze. Care for your hair and let its full glory shine through.

Powerful, efficient drying.
Make drying your hair quick and effortless with powerful airflow. A 110,000RPM motor generates a 70m/s airspeed and 55m³/h air volume for powerful drying that separates wet hair to reach the roots and removes moisture from the scalp, drying shoulder-length hair in as little as 2 minutes*.

Lightweight for comfortable use
A lightweight 345g build with a compact 82mm main cylinder makes your hair drying more relaxing and less tiring. Built with lightweight materials and a highly efficient layout to minimize fatigue while using and stay discreet when carrying or storing.

Care for your hair.
300,000,000 anions/cm³ help neutralize static and smooth hair. A complete negative discharge improves the anion concentration by 30 times over the previous model. These negative ions help close hair cuticles, lock in moisture, and enrich your hair.

Advanced technology for premium performance
An NTC thermistor and advanced microprocessor combine to monitor the temperature, checking 100 times per second, for consistent and even heating that effectively reduces split ends, damaged hair, and color fading.

Customize your drying
Easily dry your hair the way you want with 4 temperature settings and 2 airflow speeds. Switch to cool air for low-temperature drying on hot summer days, 57°C constant temperature for consistent warm-air drying, high temperature for a quick dry, or hot/cold cycling for curling or fluffing.

Powerful, less-disruptive drying.
A powerful brushless motor with an optimized vertical structure delivers robust airflow while generating less than 76dB of noise. Dry your hair without completely drowning out the world around you for more enjoyable hair drying.

2 Insulation Layers
Double-layered plastic insulation in the handle reduces motor noise.

Optimized Airflow System
An optimized inlet, mesh, deflector, and air outlet make operation smooth and quiet.

Advanced Motor Design
A unique motor impeller provides increased air output with a single rotation.