Geepas Turkish Coffee Maker GCM41517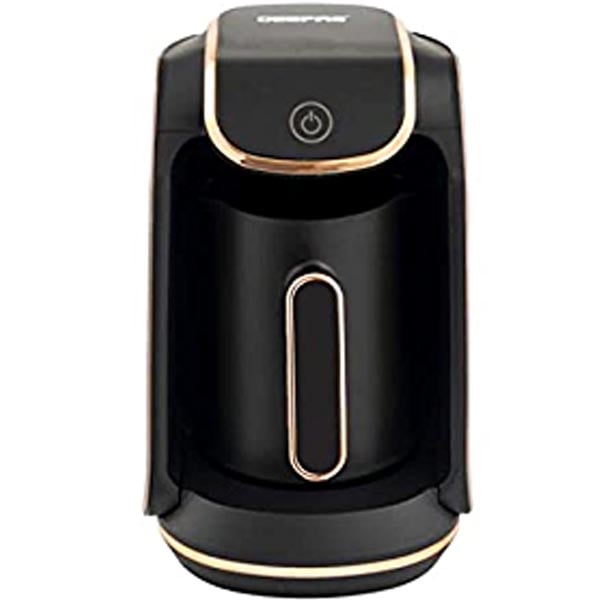 Roll over image to zoom in
Click to expand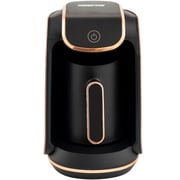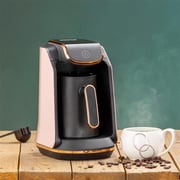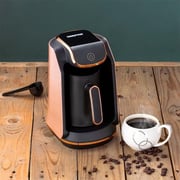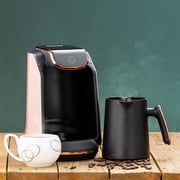 Geepas
Geepas Turkish Coffee Maker GCM41517
Key Information
Type:

Turkish Coffee Maker

Color:

Black
Details
Geepas Turkish Coffee Maker is easy to use with a single button on the top of the machine that lets you make the perfect Turkish coffee cup every time. Plug the machine, add some Turkish coffee with a measuring spoon, and your coffee will be ready in minutes. This coffee maker can brew up to 4 cups of coffee at a time so that you to enjoy the Turkish coffee with yourself or with your loved ones. At every sip, Turkish coffee will give you unfiltered balanced coffee with a pleasing aroma, a good flavor, the right sweetness.
4 CUP CAPACITY
The Geepas Turkish Coffee Maker has a four cups capacity, this allows you to brew 1-4 cups of coffee at a time. This coffee maker allows you to make a perfect cup of Turkish coffee for yourself and your loved ones at ease.

EASY TO USE
Drink the perfect cup of Turkish coffee with only one button. Put the amount of water into the Turkish coffee pot, then add Turkish coffee to the coffee pot using a spoon. Stir the coffee pot for perfect foam. In about 2-3 minutes, your perfect cup of Turkish coffee is ready to serve. Enjoy every sip.

OVERFLOW PREVENTION SYSTEM
Geepas Turkish Coffee Maker overflow prevention technology prevents any accidental outpourings of the coffee. The smart sensor detects the boiling heat and avoids overflow by shutting down the machine. In this way, you do not need to wait in front of the coffee maker, and you can relax while your Turkish coffee gets ready.

COMPACT & SPACE-SAVING
This Geepas Turkish Coffee Maker made of plastic materials, stainless steel heat plate is compact in size and save's space in the kitchen. Enjoy a fresh brew anytime with the highly compact and portable design that you can carry anywhere