Laundry

/

LG Front Load Washer Dryer 21.5Kg Washer & 10Kg Dryer 6 Motion Direct Drive F18L2CRV2T2/F70E1UDNK12
Roll over image to zoom in
Click to expand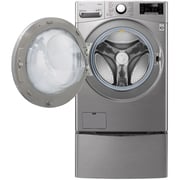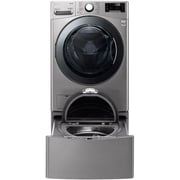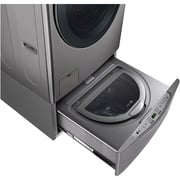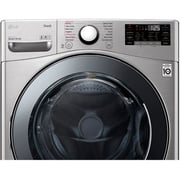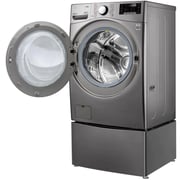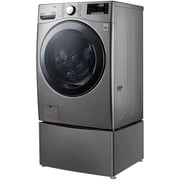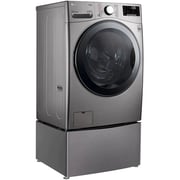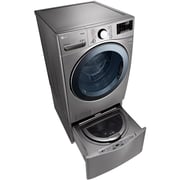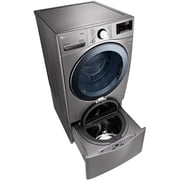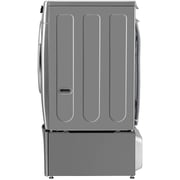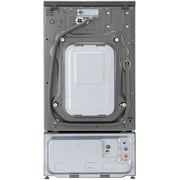 LG
LG Front Load Washer Dryer 21.5Kg Washer & 10Kg Dryer 6 Motion Direct Drive F18L2CRV2T2/F70E1UDNK12
Key Information
Power Consumption:

960 Watts

It is level of noise produced by your Laundry (Lower the value, lesser will be the noise), 50dB is normal

Noise Level:

Washing - 52 dB Spinning - 73 dB

Higher the Star Rating, better the Laundry will work according to energy efficiency

Energy Rating:

1 Star

Color:

Grey

Capacity:

Washer: 21.5 kg | Dryer: 10 kg

They are built for efficiency.Water consumption is less. It has washing and upto 70% drying capability

Type:

Front Load Washer
Details
Laundry day will be so much easier when you bring home this LG F0K2CHK2T2 Washing Machine. It has an attractive shade which when paired with the refined finish becomes so much more alluring.
It comes with an inbuilt dryer that dries your clothes effectively after the machine has washed it for you. It has different functions that offer specific modes of washing for woolens, delicate fabrics along with regular clothes. It has a large washing capacity that will take a load of your laundry to be washed, all at once. It has a washing capacity of 18 Kilograms and the capacity of the dryer is 10 Kilograms.
Washer And Dryer-All In One: The LG F0K2CHK2T2 Washing Machine comes with a washer and dryer combined inside it. It not only washes your clothes but also makes sure that your laundry gets dried in an optimal way. It dries your clothes in order to make it clean and dry. It allows you to thus save space and have a clutter-free laundry room.
Enhanced Connectivity: The LG F0K2CHK2T2 Washing Machine comes with an array of connectivity options that truly make it a smart device. It comes with a Tag on a feature that allows users to download new wash programs on their smartphones. These washing programs such as Cold wash, Baby care of Wool can easily be installed on the washing machine. To install the programs, simply tag the NFC tag on the symbol and you can choose any new washing program that you might like your washing machine to imbibe.
The LG F0K2CHK2T2 Washing Machine comes with a plethora of smart features that will let you enjoy its efficiency. It comes with a Direct Drive Motor that is powerful and at the same time produces minimal noise. It lets you choose between different wash programs and six motion Direct Drive technologies that move the wash drums in different directions to bring to you clean clothes.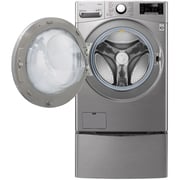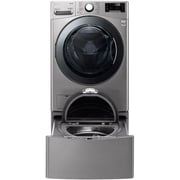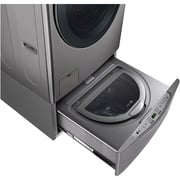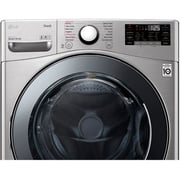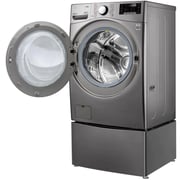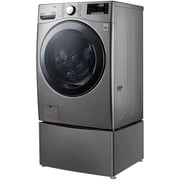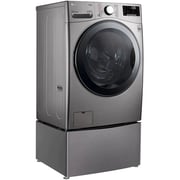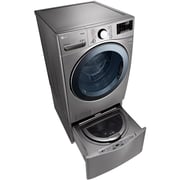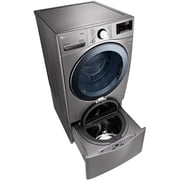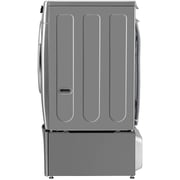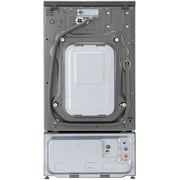 Product Overview
Overview