Philips Air Purifier AC2939/90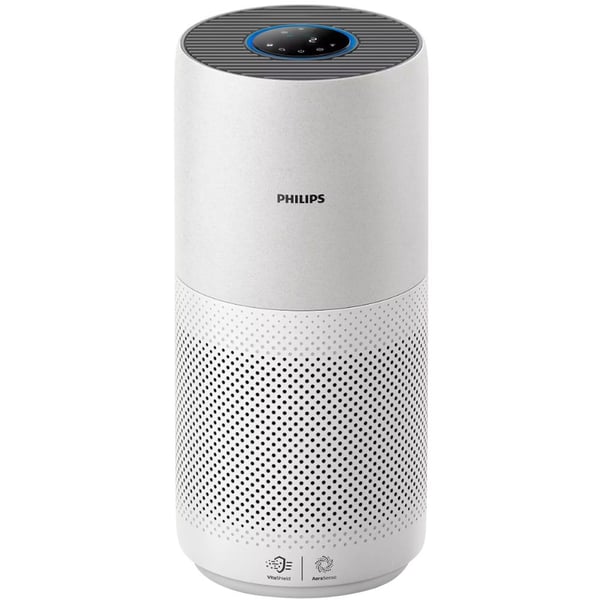 Roll over image to zoom in
Click to expand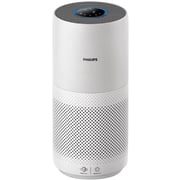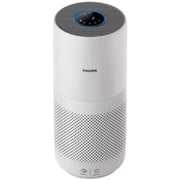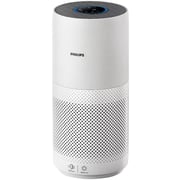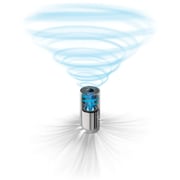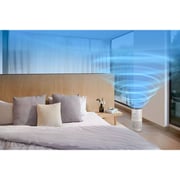 Philips
Philips Air Purifier AC2939/90
Key Information
Type:

Air Purifier

Power Supply:

230 Volts

More power will help you faster purification of air inside the room

Power Consumption:

46 WATT

Air Flow Level:

380 m3/h

Color:

White
Details
With just one push of a button, the air purifier filters the invisible viruses, allergens, dust or pollutants in your home, to keep it clean and safe.
Thoroughly purifies rooms up to 98 m2
The 360 degree powerful airflow distributes clean air to every corner of the room at a CADR (Clean Air Delivery Rate) of 380 m3/h, purifying rooms thoroughly and protecting you from bacteria, virus, pollen, dust, pet dander, dust mites, harmful gases, odors and other pollutants. 20 m2 is purified in just 6 minutes.
The Philips Air+ app: your smart, clean air solution
Air+ app provides a smart experience that ensures you breathe clean and healthy air. The app keeps track of all indoor and outdoor pollutants and automatically adjust your devices performance, so you dont have to. Air+ keeps you in control, at home or away. Control the air at home with your voice using Amazon Alexa or Google Home
Removes up to 99.9% of viruses and aerosols from the air
Captures aerosols including those which may contain respiratory viruses. Tested independently by airmid health-group to remove up to 99.9% of viruses and aerosols from the air. Also tested for coronavirus.
Smart sensors for intelligent purification
Scans the air 1000x a second to detect ultra fine-particles. Reports the air quality in real time, and intelligently chooses the right speed for your home (in auto mode).
Thoroughly tested for quality you can trust
Philips purifiers go through 170 mandatory and strict inspection tests before releasing from factory. They are subjected to rigorous life and durability tests, for continuous operation 24/7.
Sleep mode with ultra-quiet operation
In Sleep mode, display lights are dimmed, and the purifier operates in near silence for clean air while you sleep.
Auto-ambient lighting
The display light automatically adjusts according to the environment in your room, giving you all the benefits without any of the disturbance.
Low energy consumption
Thanks to its energy efficient design, the air purifier runs at max. 46 W power. This is equivalent to one standard light bulb.
Long lasting filter with smart change indicator
Long filter lifetime means long-term saving. Philips NanoProtect HEPA filters help you save money in the long term vs other leading air purifiers. Check the filter lifetime indicator in your purifiers digital display, to know when it is time to replace the filter.
Eliminates 99.97% of all unseen particles from the air
Only Philips air purifiers have a 3-layer filtration with NanoProtect HEPA, active carbon and pre-filter to remove 99.97% of particles as small as 0.003 microns. NanoProtect HEPA technology not only traps pollutants, but also uses an electrostatic charge to attract them, cleaning up to 2X more air than traditional HEPA H13 filtration with higher energy efficiency. Certified by the European Center for allergy Research Foundation.
Air quality display
See the real-time air quality in your home at a glance. The display shows the level of allergens and PM2.5 in numerical form, as well as with an intuitive color ring.
Automatically senses and adapts for best results
The new Self-adaptive technology powered by artificial intelligence offers you an even smarter experience. It thinks, learns and self-adapts to your needs so you don't have to. It's not only reacting to the sensors but also considering room size, outdoor data and behavioral patterns. It automatically provides clean, healthy air while keeping noise and energy levels to minimum. You can also choose from 4 x speed levels: Sleep, Speed 1, 2 and Turbo to be fully in control of the airflow and sound level.