Enjoy FREE DELIVERY on all orders above BHD10
Scratch & Win Coupons not available for Online Purchases
Philips Hand Blender W/ Food Processor Accessory HR133701
Philips Hand Blender W/ Food Processor Accessory HR133701
Key Information
Type:

Hand Blender

Capacity:

1.5 Litres

The size of the largest jar

Power Supply:

220 - 240 Volts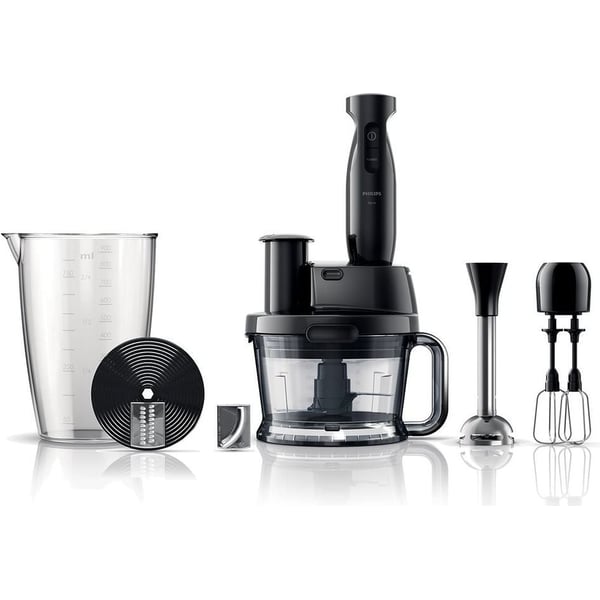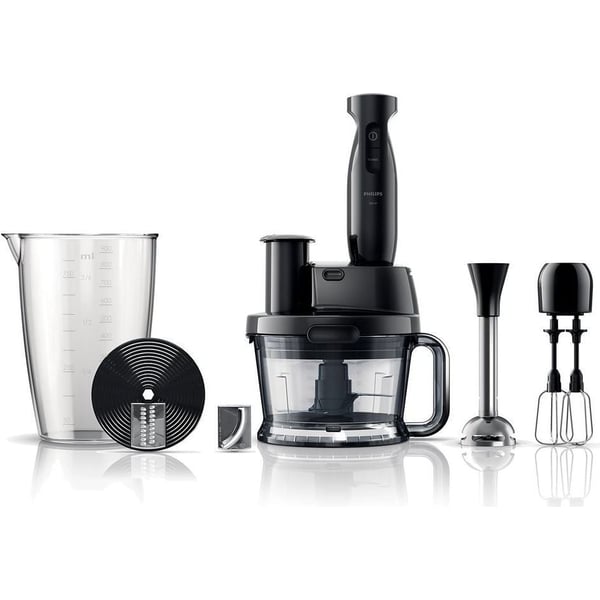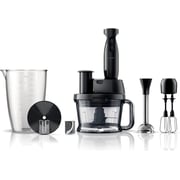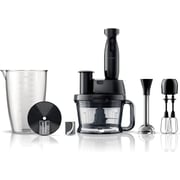 The Philips handblender combines 700 Watt power, with turbo setting and double wisk-, foodprocess accessories to help you prepare all your favorite home made dishes like soups, dips, and shakes.
Double mixer accessory
With the double mixer accessory of the Philips handblender you can whip cream, egg whites, mayonnaise and more.
Turbo function
With the Turbo function of the Philips handblender you can cut even the toughest ingredients.
Ergonomic rubber grip
This Philips hand blender has a ergonomic soft touch handgrip that is designed to give a secure and safe grip which helps to maneuver the hand blender during use.
General
Type
Hand Blender
Blade Material
Stainless Steel
Cord Length
1.0 meters
Features
Additional Features
-Turbo function- Double mixer accessory- Beaker: 0.9 L
Capacity
1.5 Litres
Power
Power Output
700 W
Power Supply
220 - 240 Volts