Philips Lumea Prestige Epilator BRI956/60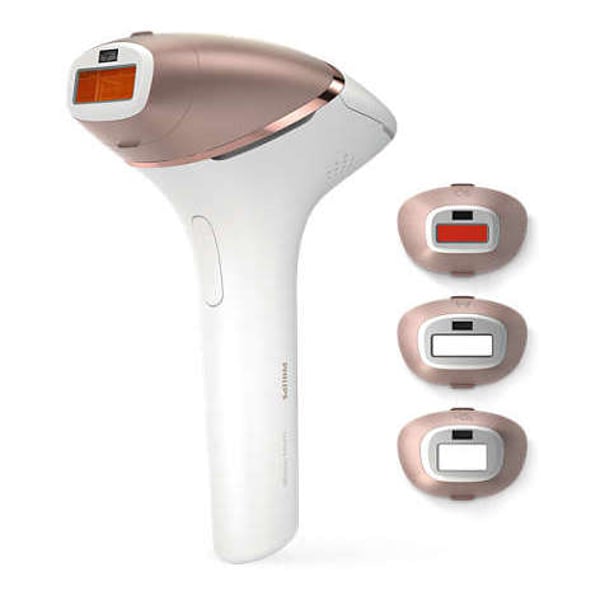 Roll over image to zoom in
Click to expand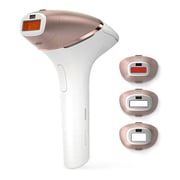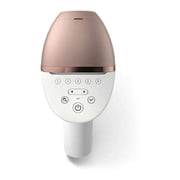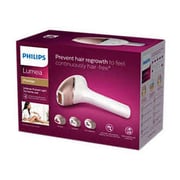 Philips
Philips Lumea Prestige Epilator BRI956/60
Key Information
Power Supply:

100-240 Volts

Color:

White

Type:

Epilator
Details
Derived from professional IPL, developed with dermatologistsDerived from professional IPL, developed with dermatologists Philips Lumea uses an innovative light based technology called Intense Pulsed Light (IPL) to break the cycle of hair regrowth. Gentle pulses of light are applied at the root and, after several treatments, hair is prevented from growing back. IPL technology has been available in specialist salons since 1997. Philips Lumea, derived from this professional IPL technology, makes it possible for you to treat hair easily and effectively at home. Philips Lumea Prestige is the culmination of 14 years of research and development in collaboration with leading dermatologists.
Objective studies show significant hair reduction in as little as 3 to 4 bi-weekly treatments, resulting in smooth, hair-free skin. To maintain results touch-up every 4 to 8 weeks. – To enlarge this picture, please click on the image in the image gallery on the top of this page.
Suitable for a wide variety of hair and skin types
Philips Lumea Prestige works effectively, easily and safely on a wide variety of hair and skin types. It works on naturally dark blonde, brown and black colored hairs and on skin tones from very white to dark brown. As with other IPL based treatments, Philips Lumea cannot be used to treat white / grey, light blonde or red hair and is not suitable for very dark skin. This is due to the high contrast required between the pigment in hair color and pigment in the skin tone.
Uniquely curved attachments for different body areas
Inspired by the uniqueness of each body area, Philips Lumea Prestige is the only IPL device to offer uniquely curved attachments designed for optimal results on different body areas. Attachments differ by combinations of shape, window size and filter. This Philips Lumea Prestige offers specialized treatment on body (legs, arms, stomach) and face (upper lip, chin), bikini and armpits.
Face attachment with precise design and extra face filter
It has its own specially designed extra integrated filter and a small, flat window for gentle and precise use on upper lip, chin and jawline – 2 cm2 window size. 84% of women satisfied with hair reduction on face.
Armpits attachment medium size, curved-out design for armpit
It comes in a specially curved design to treat hard-to-reach underarm hairs – 3 cm2 window size. 86% of women satisfied with hair reduction in underarms.
Bikini attachment, curved with transparent filter for bikini
It is specially designed for effective treatment of bikini hair. It is curved and has an extra transparent filter. Hair in this area tends to be stronger and thicker than leg hair – 3 cm2 window size. 78% of women satisfied with hair reduction in bikini area.
Body attachment with large, curved-in design for large areas
Large, curved-in design to follow body contours thus effectively covering areas like legs, arms, stomach. Also, enables fast treatment on large body areas thanks to the largest treatment window (4.1 cm2 window size). 83% of women satisfied with hair reduction on legs.
Philips Lumea Prestige has 5 energy settings and makes it easy for you to choose the right one thanks to the Smart Skin sensor. The SmartSkin sensor advises the best setting for your skin tone, anytime you want.
Both cordless and corded functionality
Philips Lumea Prestige is the IPL device that can be used with or without cord for complete convenience. Use cordless for full freedom of movement and plug in when needed for treatment with NO interruptions.
No replacement parts, no hidden costs
Philips Lumea is a complete solution that comes ready to work, straight out of the box. No refill cartridges or gels needed.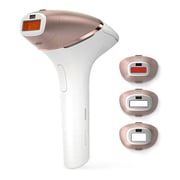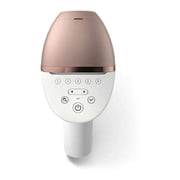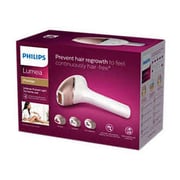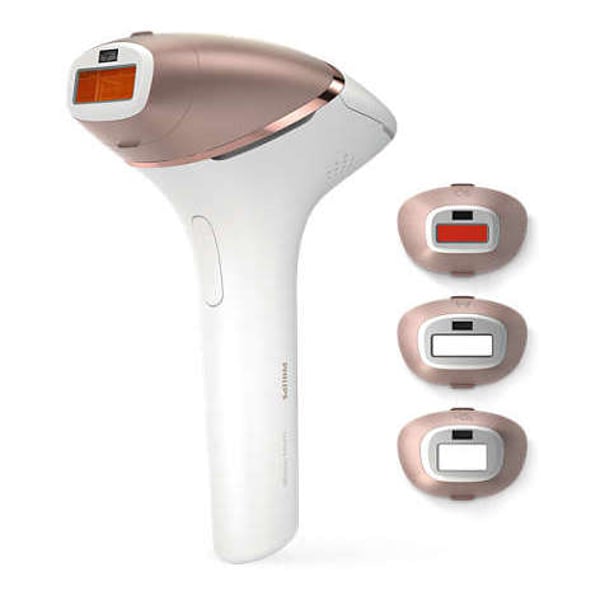 Product Overview
Overview