Wacom Intuos Bluetooth Creative Pen Tablet Medium Pistachio Green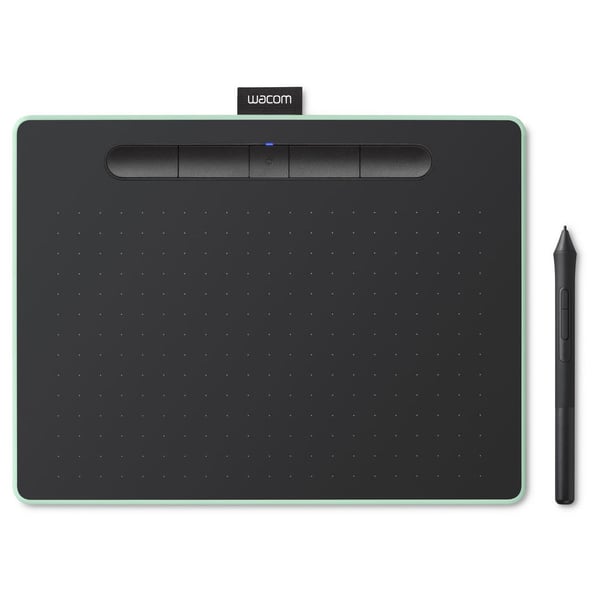 Roll over image to zoom in
Click to expand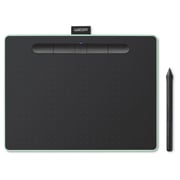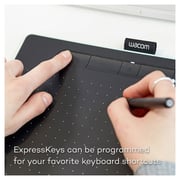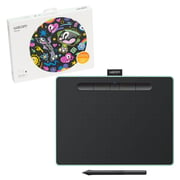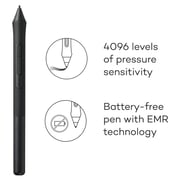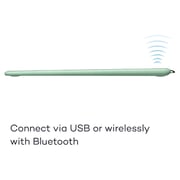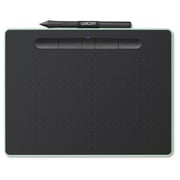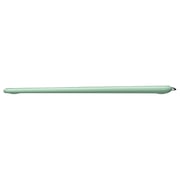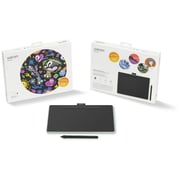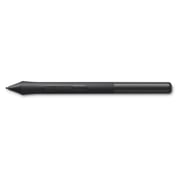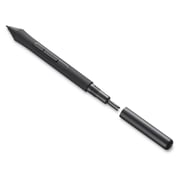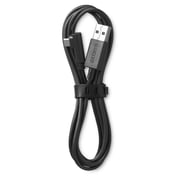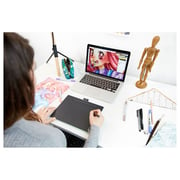 Key Information
Battery Type:

Lithium-ion

Color:

Pistachio Green

Interfaces:

Micro USB, Bluetooth
Details
Wacom Intuos Bluetooth Creative Pen Tablet Medium
Explore new ways to get creative with Wacom Intuos
Wacom Intuos helps you find new ways to create. Designedfor those who are drawing, painting and photo editing with their Mac or PC forthe first time, the Wacom Intuos is easy to setup and use, and has up to threeunique creative applications included to get you started*.
*To get your complimentary software you need to sign-inor create a Wacom ID and register your Intuos. Number of available softwaredepends on the model.

Create what you want, the way you want
A pen tablet designed entirely around your passion, theWacom Intuos gives you all the tools you need to enhance your creativity. Andits versatility and ease-of-use means you can customize Wacom Intuos to fityour own way of working. Whether you love to draw manga art, paint digitalwatercolors or retouch your photos, you can tailor the pen tablet to suit yourstyle, your way.
Take your skills to the next level with downloadablecreative software
After choosing your Wacom Intuos, you'll have access toup to three free creative applications to help you get the best from yourability. Plus, with plenty of other compatible software available, there aremany ways you can perfect your passion.
If you like to draw, sketch or paint, Corel PainterEssentials 6 will help release your inner artist. With its wide variety ofpainting styles, award-winning Natural-Media brushes and photo effects, itworks with the pen to provide an authentic hand-painted look.
If capturing and enhancing real life is your thing, optfor Corel Aftershot 3 and turn your passion into unforgettable photos. Itenables you to make easy corrections and enhancements with powerful processingcontrols and presets that bring out the best in every image. Pair all thatcreative power with the artistic prowess of the pen, and greatness awaits.
Lastly there's Clip Studio Paint Pro for making your owncomic and manga masterpieces. With intuitive features that include natural penstrokes, quick coloring, unlimited tones and even 3D figure templates, itpartners with the pen to provide everything you need to bring the action tolife.
A natural partnership
The first thing you'll experience when using Wacom Intuosis how natural it feels.
The 4k pressure-sensitive pen, designed to suit bothleft- and right-handed users, has an ergonomic design for ease-of-use andcomfort. Its low 7mm reading height, higher linearity and weight-balancecalibration deliver better precision and control, enabling you to glide acrossthe tablet like pen on paper. The pen also features two buttons for customized functionalityand three accessory nibs for different drawing styles stored inside.Electro-Magnetic Resonance Technology (EMR) makes it battery-free, so there'sno charging – and no interruption when you're in full flow.

The tablet's features include a dynamic built-in pen traythat stops the pen from rolling off the tablet, four customizable short-cutExpressKeys and 4.2 Bluetooth* connectivity.
*On select models
Strong and stylish
Wacom Intuos is now as slim as a smartphone and lightenough to take anywhere (Bluetooth model S size only 250g and M size only410g). And while its new sleek and stylish design takes up very little deskspace, it's still as durable and robust as ever. Plus, no matter your décor,the Wacom Intuos comes in black and pistachio colors that suit any surrounding.
Don't limit your imagination. Unleash it with WacomIntuos.
The pen's 4,096 levels of pressure sensitivity gives youmore control and precision.
The battery-free pen allows for light and comfortable usethanks to EMR (Electro-Magnetic Resonance) technology.
4.2 Bluetooth connectivity means no wires and no plug in.
+/- 0.25 mm digital tolerance tells you exactly whereyour pen is on screen.
7mm reading height allows for a precise navigation.
2 pen buttons for shortcuts at your fingertips.
4 customizable ExpressKeys for faster, efficientshortcuts.
More active tablet width allows for more space to create.
133 electromagnetic interactions per second ensurepinpoint accuracy between pen and tablet (without requiring a battery).
7-inch active area for S size SKUs, 10-inch for M sizeSKUs.
100 lines per mm recognition lets the tablet know exactlywhere your pen is.
8.8mm thin, the tablet's as slim as a smartphone.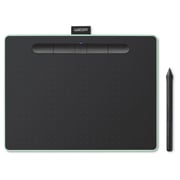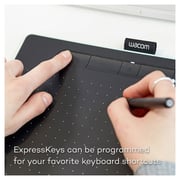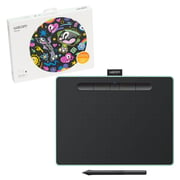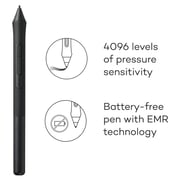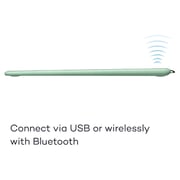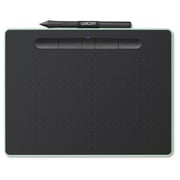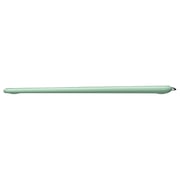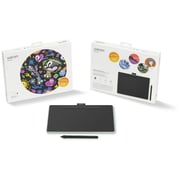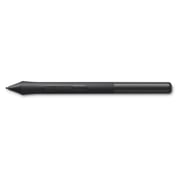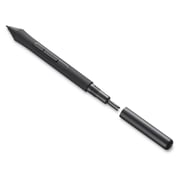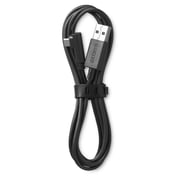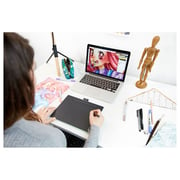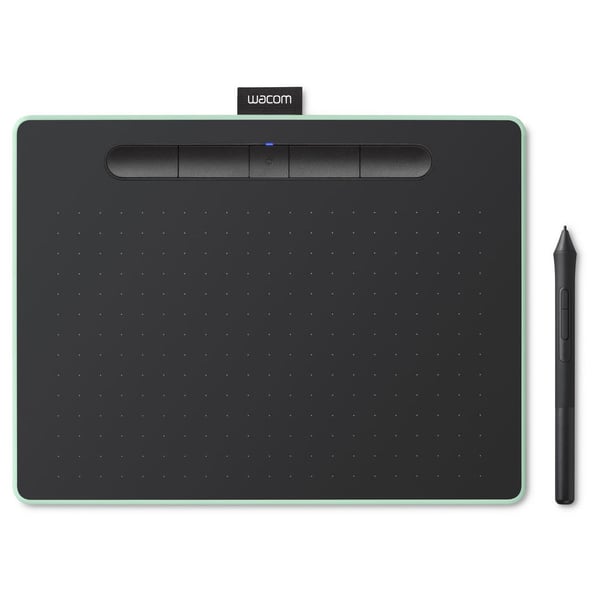 Product Overview
Overview