Laundry

/

Whirlpool 8kg Washer & 6kg Dryer FWDG86148W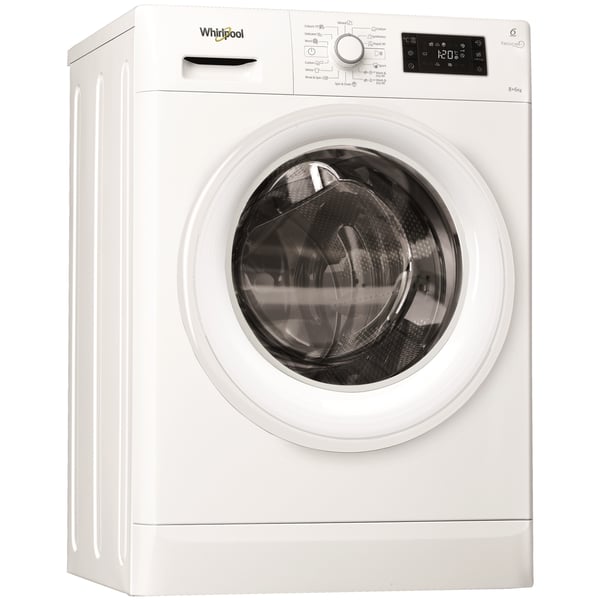 Roll over image to zoom in
Click to expand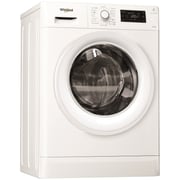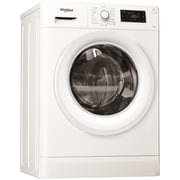 Whirlpool
Whirlpool 8kg Washer & 6kg Dryer FWDG86148W
Key Information
Color:

White

Capacity:

Washer: 8 kg | Dryer: 6 kg

Capacity (Dryer):

6 kg

They are built for efficiency.Water consumption is less. It has washing and upto 70% drying capability

Type:

Front Load Washer Dryer
Details
Innovative technology, special features and user-friendly controls for optimal washing and drying results, extra fabric care, and ease-of-use through automatic settings.
This Whirlpool Dryer's unique 6th SENSE 3Dry technology provides multiple flows of warm air that delicately dry your laundry, with absolute care.
This program uses a delicate 15° cycle, designed to preserve the bright colours on synthetic fabrics.
Enjoy better results, faster. The 45 Minute program washes and dries 1 kg of laundry in just 45 minutes, providing the excellent results you deserve, in less time.
This special program is designed for you to enjoy absolute care for delicate fabrics, such as wool.
SteamCare effectively refreshes, softens and de-wrinkles your garments with the natural cleaning power of steam.
SoftMove technology provides a gentle drum motion during cycles, ensuring extra care for your delicate items.