Laundry

/

Whirlpool 9kg Washer & 6kg Dryer FWDG96148SBSGCC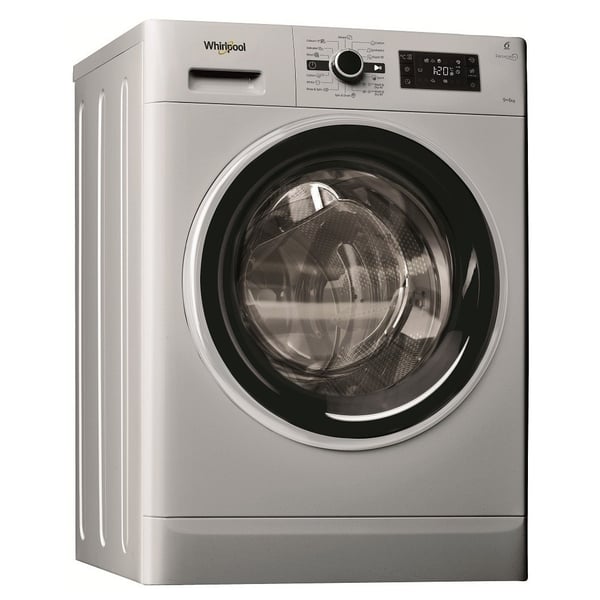 Roll over image to zoom in
Click to expand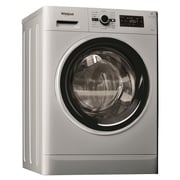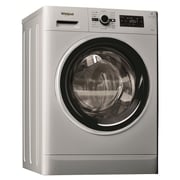 Key Information
Color:

Silver

Capacity:

Washer: 9 kg | Dryer: 6 kg

Capacity (Dryer):

6 kg

Type:

Fully Automatic
Details
This Whirlpool freestanding Washer Dryer features: silvercolor. Spacious 6kg drying capacity. Exclusive 6th SENSEtechnology that constantly monitors the moisture inside thedrum, protecting your clothes and providing ideal washingand drying results. A fast, resource-efficient 1400revolutions per minute spin speed.
Ideal fabric care. This Whirlpool Dryer's unique 6th
SENSE 3Dry technology provides multiple flows of
warm air that delicately dry your laundry, with
absolute care.
This program uses a delicate 15° cycle, designed to
preserve the bright colours on synthetic fabrics.
1 Kg laundry in 45 minutes
Enjoy better results, faster. The 45 Minute program
washes and dries 1 kg of laundry in just 45 minutes,
providing the excellent results you deserve, in less
time
Outstanding speed. This Whirlpool Washer Dryer
features a 1400 rounds per minute spin speed.
Energy efficient. With its A energy rating, this
Whirlpool Washer Dryer will allow you to enjoy both
ideal results and lower energy consumption.
All the space you need. With its outstanding 9kg wash
capacity, this Whirlpool washer provides all the space
you need for your laundry.
This special program is designed for you to enjoy
absolute care for delicate fabrics, such as wool.
SoftMove technology provides a drum motion during
cycles, ensuring extra care for your delicate items.
Delicate steaming and tumbling action take care of
your garments inside the washer dryer*. * FreshCare+
treatment, thanks to steaming and tumbling actions,
inhibits the proliferation of the main bad odour
sources for up to 6 hours after the washing ends and,
thanks to the tumbling action, avoids the creases fixing
on garments for up to 6 hours after the drying cycle
ends.