Whirlpool French Door Refrigerator 677 Litres WQ9B1LUK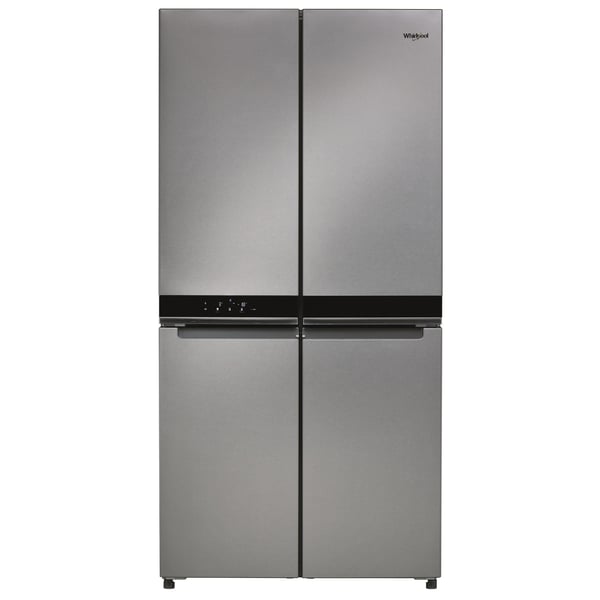 Roll over image to zoom in
Click to expand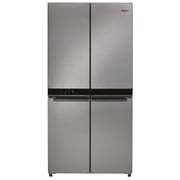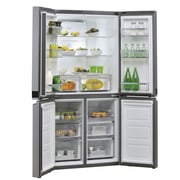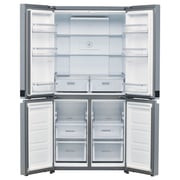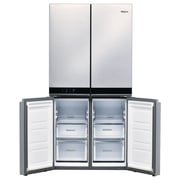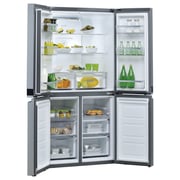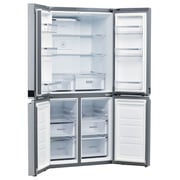 Whirlpool
Whirlpool French Door Refrigerator 677 Litres WQ9B1LUK
Key Information
Color:

Inox

Number of Doors:

4

It offers easy access for the fridge and freezer section

Type:

French Door Refrigerator

Dimensions (H x W x D):

H-187.4 CM/ W-90.9CM/ D-69.8CM
Details
Whirlpool French Door Refrigerator 677 Litres WQ9B1LUK
Preserve food for longer in a natural way. 6TH SENSE Technology, powered by Inverter Compressor, ensures precise and consistent temperature control. When the temperature changes, a sensor activates the Compressor that quickly restores it.
6TH SENSE Technology minimises temperature fluctuations in the freezer, reducing freezer burns and preserving the quality of food.
The spacious FlexiFreeze compartment adapts to your needs, allowing you to select the correct temperature level for what you are storing. Soft Freeze – 7°C: avoid defrosting process for frozen food you will eat within a week. You can place food directly from the freezer into the pan. Mild Freeze -12°C: keep ice-cream and desserts ready to serve. Deep Freeze -18°C: preserve nutritional value of food for longe.
No defrosting required.
NoFrost technology reduces the humidity inside the freezer, preventing ice build-up.
Enjoy the calm in your kitchen with only 37.5 DB noise level thanks to the Inverter Compressor motor.
The presence of automatic or semi-automatic options to prevent or reduce the formation of ice, and thus the cleaning effort.
The Side-by-Side appliance's energy rating. The higher the rating, the higher the energy-efficiency of the product.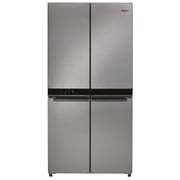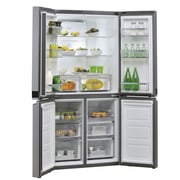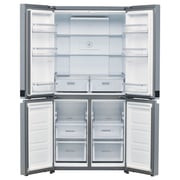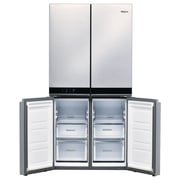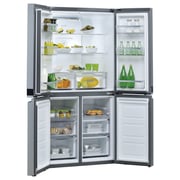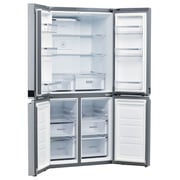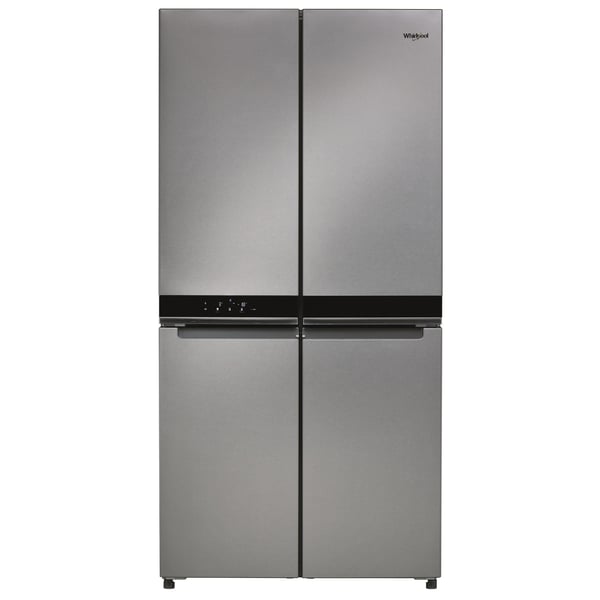 Product Overview
Overview