Kenwood Kitchen Machine KVL85.704SI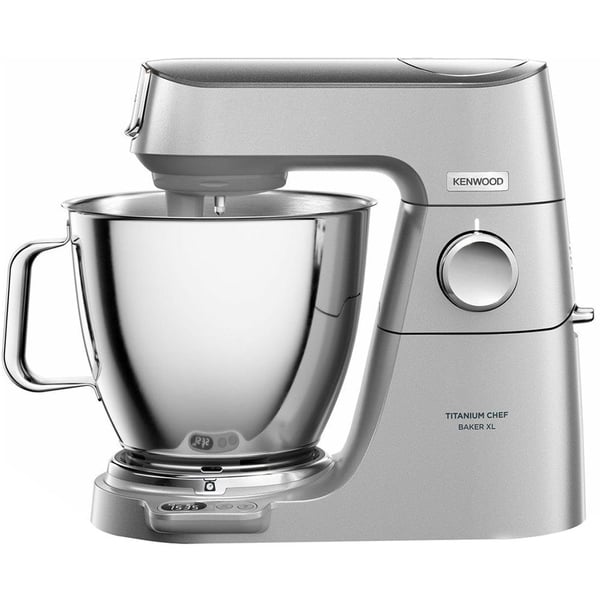 Roll over image to zoom in
Click to expand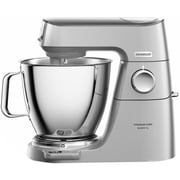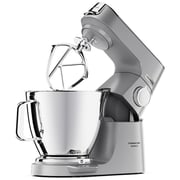 Kenwood
Kenwood Kitchen Machine KVL85.704SI
Key Information
Type:

Kitchen Machine

Power Supply:

220-240 Volts

In the Box:

Beater,Bowl,Chopper,Flexible Beater,Glass Mixer,Juicer,Kitchen Machine,Kneader,Mini Chopper,Multifunctional Bowl,Spatula,Splash Guard,Whisk

The larger the capacity, the more food items you can fit in at once

Capacity:

7 Litres

More power will help you to complete task faster

Power Consumption:

1200 Watts

Color:

Silver
Details
The professional motor adapts to all preparations with perfect speed control.
The robot that weighs
Rediscover the pleasure of cooking and baking! With integrated weighing, 2 bowls and a delicate mixing function, the TITANIUM CHEF BAKER has been designed to simplify your cooking. A design and efficient robot.
EasyWeigh integrated weighing
The Titanium Chef Baker has an integrated scale. It is possible to weigh with precision either directly in the bowl, or in the accessories such as the blender or the multifunction bowl. For in-bowl weighings with the robot head open, the weighing screen pivots for a perfect readout. Weighing is accurate from 1g to 6kg.
Power at the service of performance
The professional motor adapts to all preparations with perfect speed control. And with its 1200 W motor, you can make all types of dough, even the densest.
2 large capacity bowls
The Titanium Chef Baker silver robot comes with 2 stainless steel bowls that fit inside each other. The large bowl has a large handle. For more comfort, the 2 bowls are dishwasher safe.
Maximum Comfort of Use
The robot's head opens wide so you can easily insert your ingredients. It's simple, just press the joystick on the side of the robot. Convenient when you have dirty or slippery hands.
Complete pastry kit
The K beater (leaf) comes with 2 other essential tools, also in stainless steel: the kneader and the whisk. A flexible beater completes the kit. Tackle any task, with confidence. All these utensils are dishwasher safe for easy maintenance.
The preparations are homogeneous
The planetary mixing, based on a double asymmetrical rotation, allows the preparation to be permanently brought back to the center of the bowl. No ingredient is forgotten. The result is always perfect.
Perfect Power
With our professional 1200 W motor, you will never lose power at a critical step in the recipe. Strong and durable, it's designed to help you make the lightest sponge cake and mix the densest batter.
Customize your bot
Unleash your creativity with our unique range of more than 25 optional accessories. Connecting to the different outputs of the robot, they mix, mince, grate, extract the juices, chop…all to perfection.