Samsung Air Purifier AX32BG3100GBSG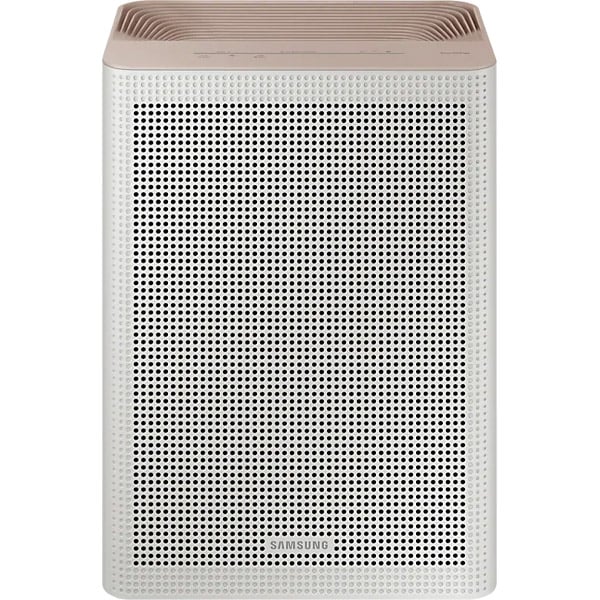 Roll over image to zoom in
Click to expand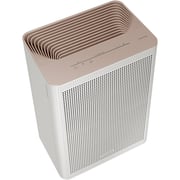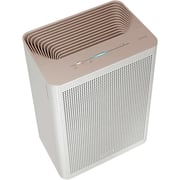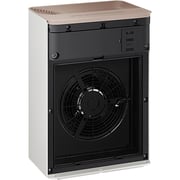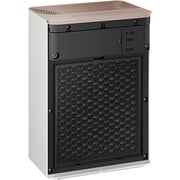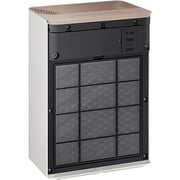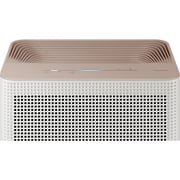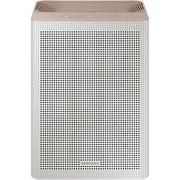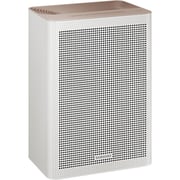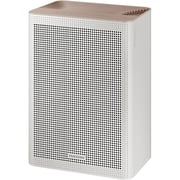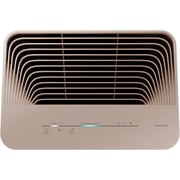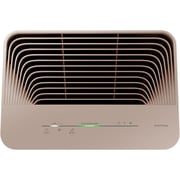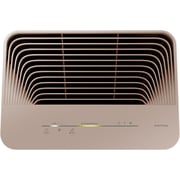 Samsung
Samsung Air Purifier AX32BG3100GBSG
Purer air, less effort
Removes ultrafine dust
Reduces bacteria
Key Information
Color:

Beige

More power will help you faster purification of air inside the room

Power Consumption:

41 W

Type:

Air Purifier

Suggested room size the air purifier can optimize its performance

Capacity:

320 ㎥/h
Details
Samsung Air Purifier AX32BG3100GBSG
Removes ultrafine dust
Multi-Layered High-Efficiency Purification System
Keep your air pure using a multi-layered high efficiency purification system. A Washable Pre Filter extracts larger dust particles. An Activated Carbon Deodorization Filter then removes harmful gases. And a Dust Collecting Filter's electret filter media captures up to 99.97% of ultrafine dust

Reduces bacteria
Anti-bacterial (Zinc Oxide) Dust Collecting Filter
Protect yourself and your family from harmful bacteria and viruses. The anti-bacterial dust-collecting filter contains zinc oxide, which has excellent bacteriostatic properties. It reduces bacteria on the filter by up to 99.9% and inactivates up to 96.3% of the H1N1 virus on its surface

Control anytime, anywhere
SmartThings
Take care of your air and check its pollution level anytime and anywhere. The SmartThings App lets you remotely control the air purifier. You can turn it on and off, check the air quality and control other functions. There is also a timer to turn it on and off, so it does not waste energy.

Instant purity check
4-color Indicator with Sensor
Check the level of air pollution more intuitively. A Dust and Gas Sensor monitor the air quality in real time. A 4-Color Indicator clearly shows the amount of pollution with a 4-step color variation. And an Air Sensing Light shows the air status, so you can immediately tell how clean the air.

Easy to maintain
Easy Filter Change and Filter Alarm
Enjoy much simpler maintenance. A washable Pre-filter only needs periodic cleaning, while the Dust Collecting Filter's 2-in-1 design, with an Ultrafine Dust Filter and Activated Carbon Deodorization Filter, makes it easy to replace. And an Alert icon blinks when it's time for a clean or change.

Auto Mode
Optimize the air quality to suit your needs – automatically and efficiently. Auto Mode continually senses the air pollution level and automatically adjusts the power and fan speed across 3 levels. So it saves you effort and reduces energy use, while maintaining the optimal living conditions.

Sleep Mode
Enjoy a really good night's sleep. Sleep Mode creates a quiet and comfortable sleeping environment throughout the night. It has a softer and quieter air flow, and the lighting on the display is also reduced. So you are less likely to be disturbed while the air is being thoroughly purified.

Compact Design
Make good use of your living space with a compact design and choice of colors*. Its minimalist, cube-style shape takes up less space, so you can place it anywhere. Its practical design also features smooth rounded corners and wavy fabric pattern, so it blends harmoniously with modern interiors.